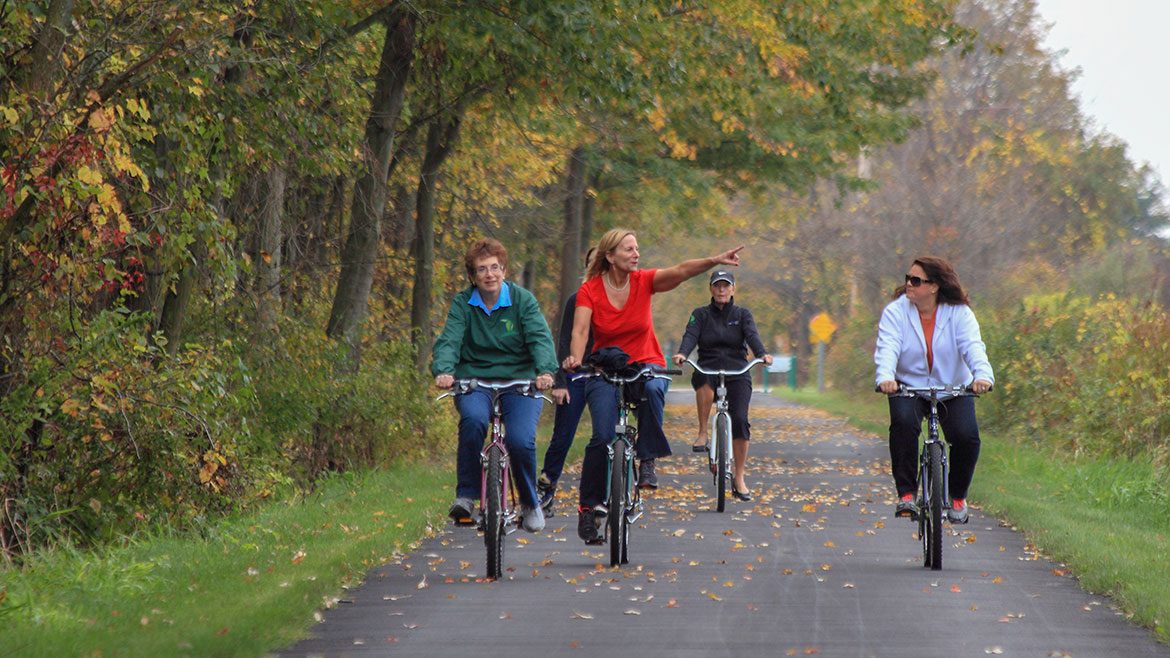 January 2018
What did you think of this week's show?
1/6/2018
I thought the show was great! I did like the town that had all the Christmas lights. Thank you, I enjoy your shows!
1/8/2018
Excellent, informative show. We would like to come up and get more familiar with the area. Thank you.
1/8/2018
Great, would love to see the area!
1/13/2018
Very interesting, and I liked what I saw. I would love to go visit (Manistique).
1/14/2018
It was very informative, and very well written/delivered. I like it, when after watching such a show, you want to go there now!
1/15/2018
We really enjoyed it! We are anticipating traveling from Atlanta, GA in the summer for our 5th anniversary. What a beautiful place you portrayed and shared.
1/15/2018
We have a cabin in Schoolcraft County near Gulliver, and its always great to hear about new adventures we could have when we visit our 'other home'!
Deborah N.
West Branch, MI
1/16/2018
I really enjoy the show! My father and I used to go up north all the time. Until he fell ill and passed away few months ago. I found out I had stage 3 lymph node cancer - I'm only 32. I have a 3-year-old daughter. Hopefully the treatment fixes my problem, so me and my daughter can go up and enjoy the U.P. like me and my father.
1/16/2018
Loved it! I am always looking for places for my family to have fun in the winter. It's too easy to become a coach potato in the colder months. This gives us something to get us out and moving. Really love the snowmobile trails part. Keep up the good work!
1/16/2018
This episode was great! Just bought a cabin and acreage in Manistique, learned a few things that I didn't know about the environmental trail.
Russell L.
Saint Johns, MI
1/16/2018
It made me want to go out and buy a snowmobile. I've been in Texas for the last 18 years. Your show showed me what I've been missing. Thank you!
1/18/2018
Myself and my wife have camped in Tawas, but we didn't realize all the area had to offer. I did like the episode on the Tawas area, and we'll be watching for shows on the different areas you go to.
1/18/2018
Awesome show, love the U.P. in the summer and winter!
1/20/2018
Beautiful! I love being able to see the different areas that I will never make it to.
1/20/2018
Loved this week's show. I love the U.P. that I've seen in the summer, and it is awesome to see what I've missed in the winter. Our state has so much history, and lakes with so much danger and beauty it defies imagination. I am sending the video to my son in- law in Georgia who loves snowmobiling and wants to move to Michigan. Watch out daughter, you may be practicing law in the U.P.!
1/20/2018
Was such a difference seeing many of the locations in the winter. I have visited the Tahquamenon falls both in the summer and winter. My wife and I have visited the U.P. every summer since retiring in late November 2011 with our small motorhome. Many visits to Whitefish Point, Vermilion, Perkins Park in Big Bay, ate several times at the Lumber Jack Tavern. Walked the town of Big Bay several times, visited Grand Marais (Woodland Park), Lake Superior Brewing (Enjoyed the fresh broiled whitefish), rock shop and hardware store in Grand Marais. Our favorite is the Keweenaw from Michigan Technological University (alma mater) to Fort Wilkins State Park. Loved your show, would like the wife to see it. Thanks, Bob
1/21/2018
I found it to be very interesting. Loved everything that was shown, very beautiful. Especially the train ride. I enjoy watching Great Getaways.
1/21/2018
Loved it! I have visited many of the places. Thanks for sharing!
1/21/2018
It was a great show. I've been to Taquananon falls in September and winter 20+ years ago. Never got the chance to go back again. I was living in Texas for 10 years, and missed all things Michigan. These kinds of shows renew my interest in rediscovering more of Michigan I've seen, or would like to discover. The areas featured in this video will be a great start. Thanks, Janet
1/21/2018
Absolutely fabulous!
1/21/2018
I have seen similar shows in the past, but this episode was very well done in telling the story of winter getaways in Michigan. I always enjoy Sunday mornings watching Great Getaways!
1/22/2018
Always love seeing Michigan trips and destinations shows in all seasons. Thank you for bringing these programs into our home!
1/22/2018
I was absolutely riveted watching this and the beauty of it in the winter time. It was so cool, because I could sit here and say I've been there to that place. Unfortunately, never in the winter time. Thank you for taking me there in the winter.
1/22/2018
AWESOME! I had no idea how beautiful Michigan can be during the Winter. I'm 70 years old, and will probably never have the opportunity to experience this adventure on a snowmobile. Thank you for an enjoyable evening of travel.
1/22/2018
This episode was awesome! My family and I were just up in the Paradise area snowmobiling the weekend of January 12-15, 2018. We go at least once or twice a season to this area. One of our favorite spots to snowmobile. We snowmobiled to Big Bay last February and stayed at Thunder Bay Inn. We also walked over to Lumberjack for a beer. Absolutely LOVE seeing the U.P. on this show. Thank you, Deb
1/22/2018
It was great! Enjoyed the whole show. We watch it every week, every chance we get.
1/22/2018
After being on a boat trip around Grand Island, I especially loved that segment. I love the Tahquamenon Falls area and the White Fish Point Paradise area (that we fish quite often). This winter trip was so beautiful and would watch it again with my daughter and her family. Thank you for making this possible. Love your programs.
1/22/2018
What a great show!!!
Thomas P.
Harrison Twp, MI
1/22/2018
I loved it! Winter in the U.P. is awesome. Just wish I had more time off to enjoy this state.
1/22/2018
Such beautiful sites in the winter of the U.P., and information about the different places in the Upper Peninsula. That I wasn't even familiar with, but after watching the show I would really want to go visit. Also learned about the book or movie from there in the 1950's. Thank you for the wonderful show of our state. Look forward to many more shows. Thank you!
1/23/2018
Amazing show! I am looking to explore upper Michigan after watching.
1/23/2018
Wonderful. I love the pictures of the Upper Peninsula in winter.
1/23/2018
I thought it was amazing, and how beautiful the picture rock lake shore is in the winter months.
Michelle K.
Frankenmuth, MI
1/23/2018
Beautiful! My husband was born and raised up there (Upper Peninsula), so thought that he would really enjoy this episode.
7/26/2018 - Episode 1406 "Where Is Baldwin?" (Baldwin & Ludington, Michigan)
Having been a Ludington and environs fan since 1967 we thoroughly enjoyed the episode "Where is Baldwin?" You covered many of the reasons to go there. Thanks for a great show.
9/18/2018 - "Guardians of the Great Lakes: The Michigan Shore" Lighthouse Special
This show was awesome, took wife 2 weeks later to lighthouse in Ludington at end of pier. It was 1 day after the thunderstorm from hell, took trees down from Baldwin to Ludington. Love your shows, we travel on a budget, disability pay, but love seeing all these places in our state.