Travel Planner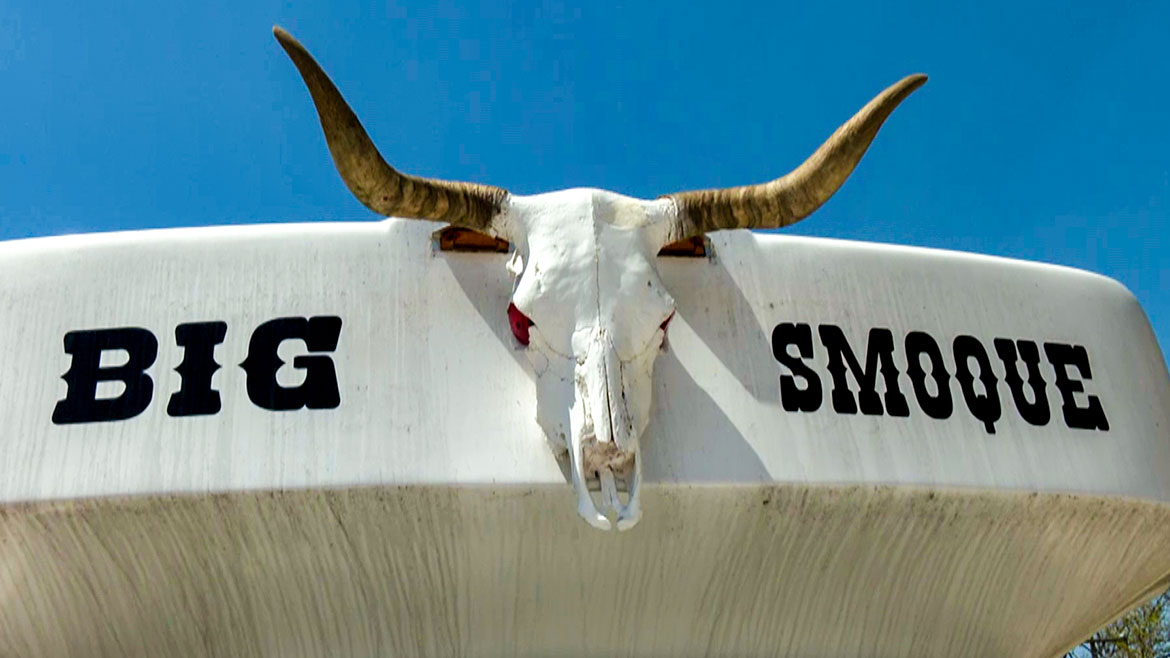 "Small Town Shops Up North"
Episode #1811 Travel planner
When Tom's wife said next time you go north I want to come and shop the quaint little shops that dot the north and I would like to know where to go. So, we went on a quest for some of the charming little stores in a little town up north.
White Pine & Petals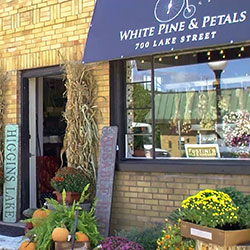 Location: 700 Lake St | Roscommon MI
White Pine & Petals is a full service flower and design shoppe. A collection of fresh flowers, plants, terrarium supplies, gourmet grocery, beer & wine, loose leaf teas & accessories, bath n body, cool kid's stuff, apparel, jewelry, essential oils, and more.
Made Up North
Location: 704 Lake St | Roscommon MI
Made UP NORTH is a coffee shop, cafe and retail location for locally made goods.
Art~Y~Facts
Location: 708 Lake St #441 | Roscommon MI
A community and tourism focused center with vendor opportunities, events and educational seminars.
Bob's Butcher Shop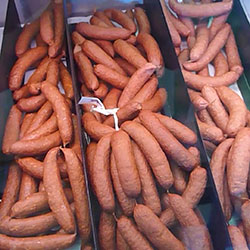 Location: 710 Lake St | Roscommon MI
We are a butcher shop in the heart of the Village of Roscommon. Our offerings include a full service fresh meat case and select grocery, deli and produce.
Arnie's Arts 'N' Crafts
Location: 3741 W Houghton Lake Dr | Houghton Lake MI
Operating since 1975, Arnie's Arts 'n Crafts is Michigan's largest family-owned and operated arts and crafts store, offering frames, needlework, scrapbooking, clothing, yarn, gifts and other many other crafting services and products!
Bart's Fruit Market
Location: 431 W Houghton Lake Dr | Roscommon, MI
Farmers Market, fruit and vegetable store, specialty grocery store.
The Howling Pumpkin
Location: 7201 E West Branch Rd | Saint Helen MI
Pumpkin Patch and Corn Maze.
R&J's Best Choice and West Shore Marketplace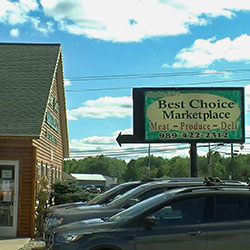 Location: 8982 W Houghton Lake Dr | Houghton Lake MI
R & J's Best Choice Marketplace of Houghton Lake. Fresh cut meat, great deli salads, fresh produce, great wine selection and much more. Stop by and see!
Big Smoque Texas BBQ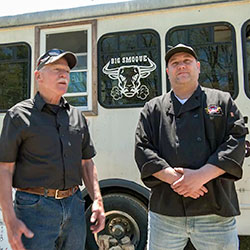 Location: front entrance | North Higgins Lake State Park
Big Smoque, LLC is a mobile food service that provides hard-wood smoked BBQ in a Texas-style cuisine. Our recipes are authentic, home-cooked creations that represent bold and vibrant flavors.