Travel Planner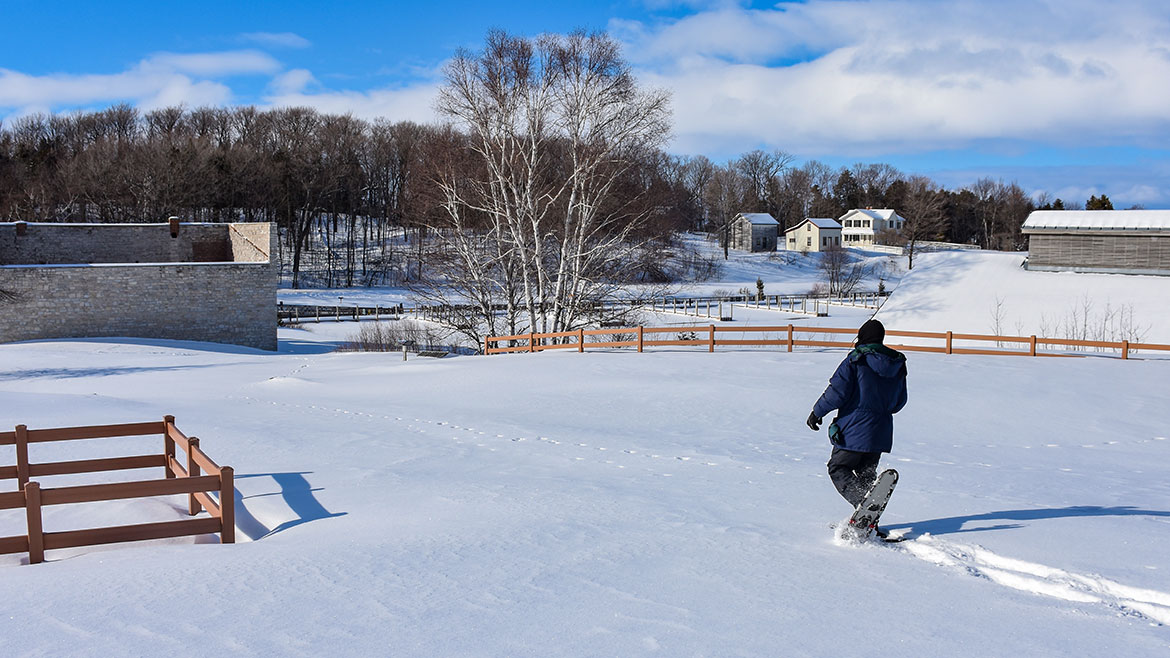 "A U.P. Snowshoeing Adventure"
Episode #1801 Travel planner
Deep, Deep snow everywhere. This trip sees more of the white stuff than you can imagine and we take you to some of the best trails to experience a snowshoe adventure like no other.
Indian Lake State Park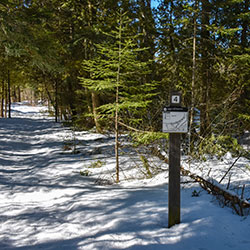 Location: 8970 W County Road 442 - Manistique MI, 49854
Phone: (906) 341-2355
Size: 847 Acres
Indian lake State Park is located on Indian Lake, the fourth largest inland lake in the Upper Peninsula with an area of 8,400 acres. It is 6 miles long and 3 miles wide. The lake was once called M'O'Nistique Lake. According to surveyor records dated 1850, Native Americans lived in log cabins near the outlet of the Lake.
Cedar Street Cafe
Location: 220 South Cedar Street - Manistique, Michigan 49854
Phone: (906) 341-2469
Cedar Street Cafe is a cozy, quaint restaurant and coffee shop in a downtown setting serving delicious homemade breakfast, lunch, specialty coffee drinks, and more! They have a full espresso bar stocked with more than just coffee, choose from Steamers, Italian Sodas, and endless flavors to add to any drink or lemonade or iced teas! Known for excellent service, food and atmosphere, you will love your time at Cedar Street Cafe!
Fayette State Park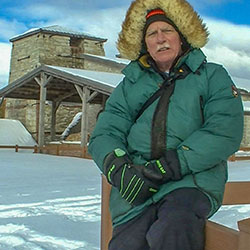 FAYETTE STATE PARK & HISTORIC TOWNSITE
Location: 4785 II Road - Garden, Michigan 49835
Phone: (906) 644-2603
Fayette was once one of the Upper Peninsula's most productive iron-smelting operations. Located on the Garden Peninsula at Snail Shell Harbor. When the charcoal iron market began to decline, the Jackson Iron Company closed its Fayette smelting operation in 1891. It is now a completely restored village including 22 historic buildings, museum exhibits and the visitor center, which can be toured May through October. The historic site is located in Fayette State Park.
Rainey Wildlife Area
Location: Dawson Road - Manistique, MI 49854
Directions: From US-2 in Manistique, drive north through town on M-94 about 5 miles to Dawson Road. Turn left (west) and proceed 1.5 miles to an access road that goes north to the site parking lot.
Size: 100 Acres
Phone: (906) 293-5131 Michigan DNR - Newberry Office
A hiking trail that passes through maple, yellow birch, and mixed conifer habitat takes hikers over boardwalks and through wet areas, leading to an elevated observation platform that provides a feeling of remoteness with outstanding opportunities for viewing wildlife.
Lake Michigan Shore
MANISTIQUE BOARDWALK
Location: along Lake Michigan - Manistique, MI
The Boardwalk runs down the Lake Michigan shore in the town of Manistique. Go for an early morning walk or take an afternoon and picnic in the park. You can view the Manistique Lighthouse or ships passing by. It is a wonderfull way to spend a day.