Travel Planner
"Roscommon County"
Episode #1706 Travel planner
We continue to bring you the newest videos from our travels, this is another in our short clips from Roscommon County. If you love the outdoors this is the show for you.
Hippiefest
Location: Historic Houghton Lake Playhouse | 1681 W Houghton Lake Dr - Houghton Lake, MI 48629
2020 Date: August 1, 11am - 6pm
Peace, Love & Hippies Festival is an independent, Michigan Grown, Art, Performance & Music Festival! Where hippies from all over gather to Celebrate Life, and Spread Peace, Love, & Happiness!
Farmers' Markets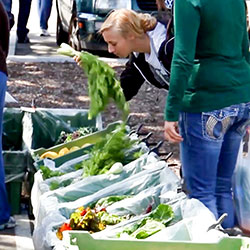 2020 MARKETS MAY BE DELAYED DUE TO CORONAVIRUS

ROSCOMMON COUNTY MARKETS MEMORIAL DAY - LABOR DAY

ROSCOMMON VILLAGE MARKET
Location: 211 N 5th Street - Roscommon, MI
Saturdays

FARMER'S MARKET @ HOUGHTON LAKE PLAYHOUSE
Location: 1701 E Houghton Lake Drive - Houghton Lake, MI
Fridays

MARKET PLACE OF ST. HELEN
Location:1709 N St. Helen Road - Saint Helen, MI
Saturdays


Local crafts and foods are offered at weekly Farmer's Markets in Roscommon, Houghton Lake and St. Helen. So different from the chore of grocery shopping at home, a visit to the Farmer's Markets and talking with the local vendors is such a delight. Fresh, organic foods. Homemade breads and jams. Well-crafted jewelry, soaps and collectibles – you will soon fill your basket with tasty morsels and gifts.
Shops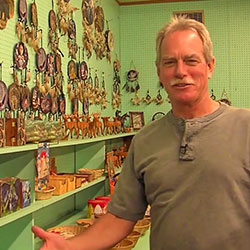 ROCKIN CHAIR GIFT SHOP
Location: 3881 W Houghton Lake Dr (M-55), Houghton Lake, MI
Phone: (989) 366-5223

ARNIE'S ARTS 'N' CRAFTS
Location: 3741 W Houghton Lake Dr, Houghton Lake, MI
Phone: (989) 366-8794
This unique tourist/gift shop has many designs on T-shirts and Sweatshirts, moccasins, jewelry, and fudge. They also sell candles, toys, Michigan books and much more.
Unique Gift Shop is located in the West end of our building at Houghton Lake. Browse our selection of: Home Decor', Accent Furniture, Garden Furniture, Garden Stakes, Statues, Pots, Urns, Silk Floral & Greenery, Yankee Candles, Northern Lights European Candles, Lamps, Clocks, Frames, Mirrors, Artwork, Hand-Painted Glassware, Wine Gifts & Decor' and more!
Lost Twin Lakes Pathway
Location: AuSable State Forest | 7 miles south of Houghton Lake via M-55 & S Reserve Road (County Road 401)
Trail Length: 3.3 Miles
Phone: (989) 821-6125
The main attraction along the Lost Twin Lakes Pathway is its century-old white pines that can be seen along the trail. The 3.3-mile looped pathway takes hikers and bicyclists through the rugged area of Lost Lakes and features a varied of topography that includes ridges, wetlands and swamps. There are boardwalks that cover the wettest areas. It is located just south of Houghton Lake in Roscommon County. The pathway is managed by North Higgins Lake State Park.
Red Pines Natural Area Pathway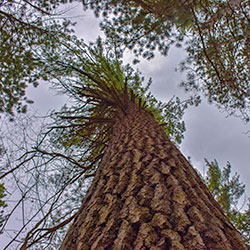 Location: AuSable State Forest | 8 miles north of St. Helen via F-97 and Sunset Road
Trail Length: 1.4 Miles
Phone: (989) 821-6125
This 1.4-mile pathway runs through an area called the Roscommon Red Pines Natural Area in the Au Sable State Forest. Visitors will be treated to views of a grove of virgin red pine - one of the best stands in the Central Lowland portion of the United States. This grove is typical of the former virgin pine forest that once covered a considerable portion of the upper middle section of the Lower Peninsula. The stand provides evidence of fires from 1798, 1888 and 1928 and contains a former national champion red pine.
The interpretive pathway encompasses 16 stops that helps teach visitors about the natural history and natural processes of this forested ecosystem. You'll walk through a mature jack pine stand with dappled sunlight filtering through the canopy, learn about Michigan logging activities in the early 1900s and find 10,000-year-old evidence of Michigan's glaciers. You may also spot turkey, deer, woodpeckers, owls and porcupines, among other wildlife.
Marguerite Gahagan Nature Preserve
Location: 209 Maplehurst - Roscommon, MI 48653
Phone: (989) 275-3217
Marguerite Gahagan Nature Preserve - Peaceful hiking trails amongst mature white and red pine forest and cedar swamp. This is an area working to protect habitat and wildlife forever. The Preserve is open to the public from dawn until dusk. One trail is paved and wheelchair accessible. Gahagan Preserve is located in Roscommon, off M18 and Southline Rd. directly behind Compost Center.
ORVs
ORV TRAILS
Location: Throughout Roscommon County

ST HELEN MOTORSPORTS AREA
Location: 2 Square Miles south of Airport Road and west of Meridian just outside of St. Helen, MI
Let's get muddy. Let's rev up our engines and venture out on hundreds of miles of the best ORV trails in the State of Michigan. Here two-track, twisty single-track, and soggy mud bogs welcome dirt bikes, quads and four-wheelers. The nearly 60 miles of recreational trails attract visitors from miles away and all walks of life. One of the main attractions for hard-core four-wheel drive enthusiasts is the challenge of the six rock crawl courses constructed by the Michigan Department of Natural Resources in 2010. Designed for standard four-by-four pick ups and street legal jeeps, it takes a lot of skill, patience and often goading to try the challenging course. But for the rest, the St. Helen Motorsports Area offers just about everything ATV and ORV riders could want.
Golf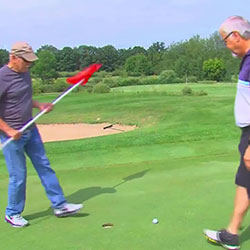 THE QUEST GOLF CLUB
Location: 119 Questview Drive - Houghton Lake
Phone: (989) 422-4516
The Houghton Lake Area boasts an even dozen great golf courses for you to enjoy. The next time you get the urge to take a break from the daily routine and enjoy a golf getaway, we're here waiting to spoil you. Golf packages are available from a anumber of the hotels, motels and resorts in the area. Be sure to ask about golf packages when planning your next golf outing.
Fishing
LAKE ST HELEN
Size: 2,400 Acres
Boating Access Site: Lat: 44.357654, Long: -84.492313 A hard-surface ramp with sufficient water depth and lake or impoundment size to accommodate all trailerable watercraft (minimum of 2.5 - 3 feet deep at a distance of 20 feet from shore). The site is signed.

HIGGINS LAKE
Lake Size: 9,900 Acres
South Higgins Lake State Park
Location: 106 State Park Drive - Roscommon, MI 48653
Phone: (989) 821-6374
Park Size: 1000 Acres

HOUGHTON LAKE
Location: 44°20′20″N 84°43′30″W
Size: 20,044 Acres
In Roscommon County you will find great fishing on all three of our county lakes (Houghton Lake, Higgins Lake & Lake St. Helen). Fishing abounds for a variety of species including; Lake Trout, Perch, Crappie, Smallmouth and Largemouth Bass, Northern Pike, Brown Trout, Rainbow Trout, Walleye, Northern Pike, Bluegill and more.