Travel Planner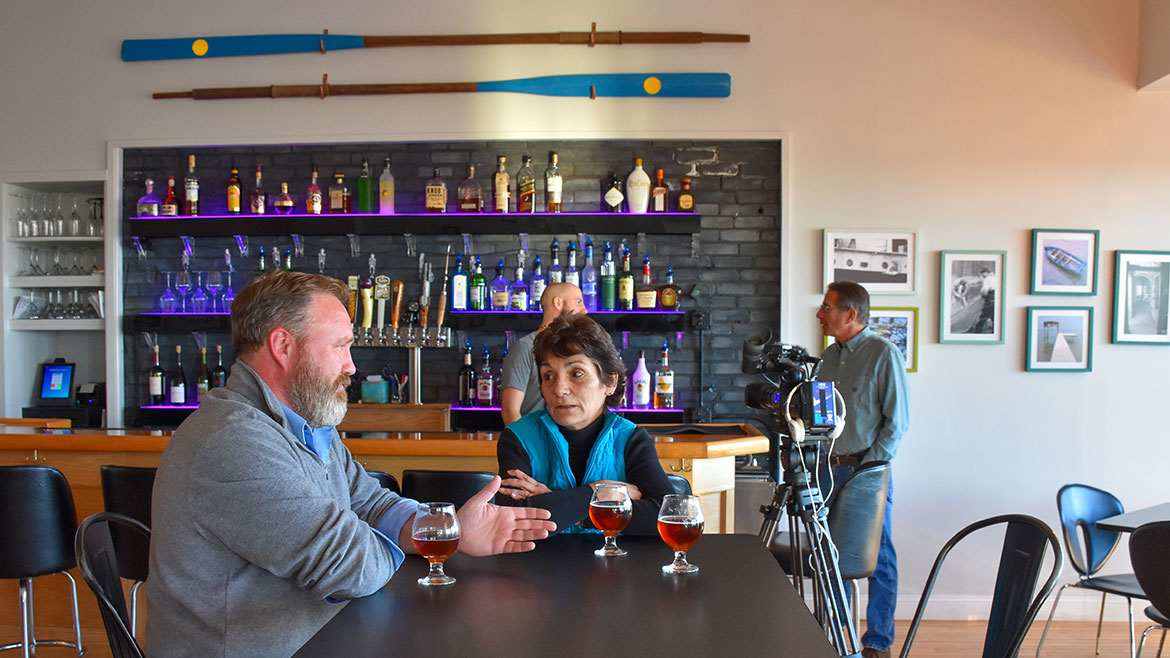 "Iosco County Blog"
Episode #1705 Travel planner
This is the third in our series of Facebook Video blogs. We share with you 12 months of adventures through Iosco County, it includes everything from touring the famous Tawas Point light to kiteboarding the best kite site in the U.S.
Alabaster Bike Path Arboretum
HURON SPORTS & FITNESS
Location: 1190 W Lake Street - Tawas City, MI
Phone: (989) 362-0464

BIKE PATH
Location: Adjacent to US-23 from Alabaster Township to Tawas Point State Park
A beautiful non-motorized path for walking or biking, this fully paved trails winds 13.5 miles from Alabaster Township all the way to Tawas Point State Park. The bike path also features a trail head 1.5 miles north of the Singing Bridge.
Tawas Blueberry Farm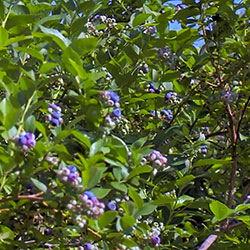 Formerly Czaika's Blueberry Farm
Location: 838 Leggett Road - Tawas City, Michigan
Phone: (989) 362-4638
U-Pick Blueberry Farm with six acres planted in four varieties, all are mid-height varieties. The main crop usually ripens in early August, although Mother Nature is highly variable. Opening Day is always a Saturday.
Boathouse Beer Co. & Boozery
Location: 450 W Lake Street - Tawas City, MI
The Boathouse Beer Co. & Boozery has handcrafted beer, food and cocktails. It is located in Tawas, Michigan. Come and enjoy our wonderful views of the bay!
Kayaking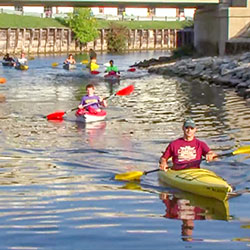 VETERAN'S PARK CANOE/KAYAK LAUNCH
Location:608 W Lake Street - Tawas City, Michigan

TAWAS LAKE BOAT ACCESS
Location: Rainbow Drive (44.292513, -83.502785)
Veterans Park, 608 W. Lake St., was established in 2009 along the Tawas River. It is adjacent to City Hall, creating additional parking, a boardwalk along the river for fishing and access to launch a canoe or kayak. Grab a paddle and canoe or kayak down a river or around the bay.
About 3 miles down Newman Street heading out of East Tawas is the DNR launch ramp for Tawas Lake. It is located on the south shore of the lake off of Rainbow Drive. Tawas Lake is one of the area's hot spots for pan fish and pike fishing and with a mix of ducks, geese and swans, with an occasional bald eagle sighting thrown in, Tawas Lake is very popular with local bird and wildlife enthusiasts as well.
Kiteboarding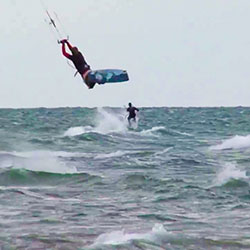 GREAT LAKES KITEBOARDING
Location:Tawas Point State Park | 686 Tawas Beach Road - Tawas, Michigan
Phone: (586) 359-6951 | (586) 822-6511
Tawas Point State Park's expansive day-use beach offers acres of glistening white sugar sand, sprinkled with patches of dune grass and backed by low dunes on the Lake Huron side. Come to find out, Tawas Point apparently also happens to be one of the best locations in the country -- maybe in the world -- to experience the growing extreme sport of kite-boarding.