Travel Planner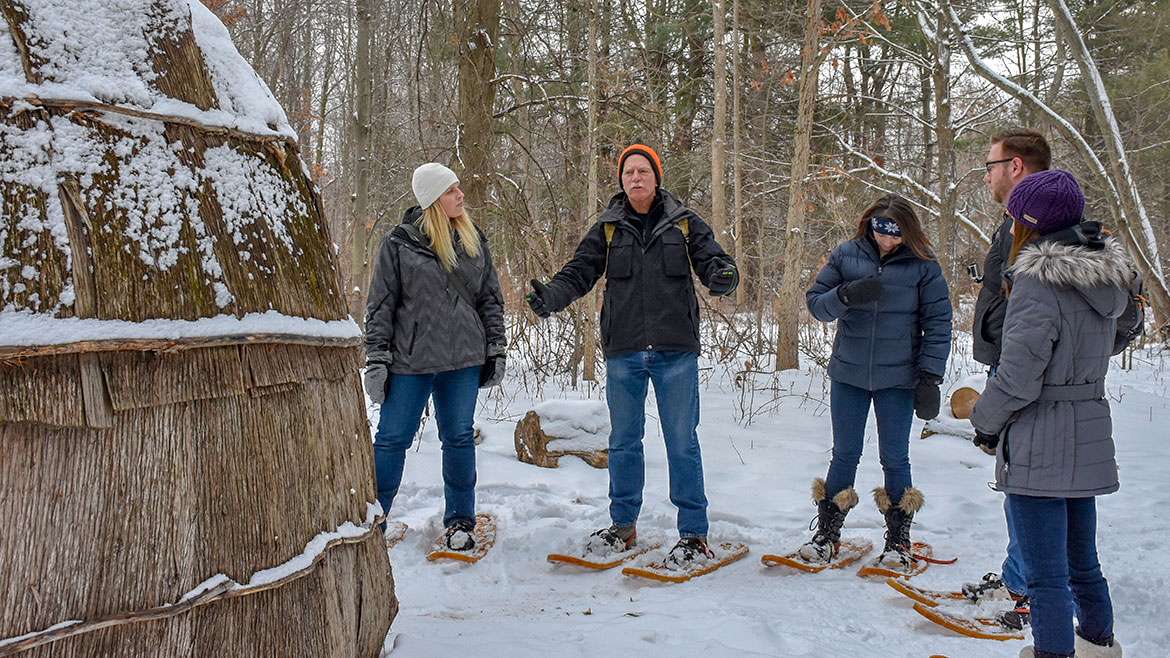 "Winter on Tires and Shoes"
Episode #1603 Travel planner
Fat Tire Biking and Snowshoeing that is. We will enjoy everything winter has to offer from winter biking through a city forest to snowshoes in a nature center. We will mix in some downhill skiing and a special snow dance that you won't want to miss.
Snowshoeing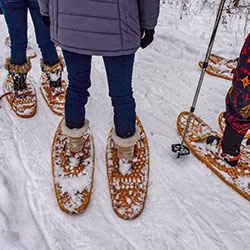 Location: Chippewa Nature Center | 400 South Badour Road - Midland, MI
Phone: (989) 631-0830
Visitor Center Hours: Mon-Sat 8am-5pm | Sun & select Holidays 12-5pm
The Chippewa Nature Center in Midland has snowshoes to rent if you do not own a pair. It is the perfect place to gather with friends for a snowshoe walk on the trails guaranteed to rekindle your love of winter. Before you venture out, you will want to visit the center for an overview of what you can observe while out in nature. Go snowshoeing from dawn-to-dark on 19 miles of scenic trails inside our 1,200-acre Chippewa Nature Center.
Fat Tire Biking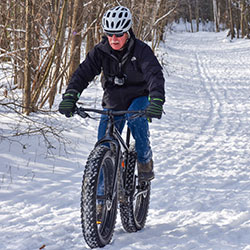 Ray's Bike Shop
Location: 301 McDonald St - Midland, MI
Phone: (989) 835-1691
Hours: Mon-Fri 10am-6pm | Sat 9am-5pm

Midland City Forest Park
Location: 2840 E Monroe Rd - Midland, MI
In winter months, Midland City Forest opens for a a variety of winter activities including tobogganing, sledding, skiing, ice skating and snowshoeing. During the winter, City Forest is best known for its elevated toboggan runs, each a tenth of a mile long. The forest provides groomed trails perfect for cross country skiing or snowshoeing. Also, there are 13 miles of mountain biking trails that are open year-round. A large rink in front of the Chalet is idea for ice skaters of all levels. Our groomed and lighted sledding hill is available for sledding until late evening. Use your own sled! When it's time to warm up, the City Forest Chalet is the best place for cocoa and a bird's eye view of the fun! You can bring your own sleds, skates and skis or rent ours when the Chalet is open!
Ice Fishing
Location: Saginaw Bay
Venturing out with the pro anglers of Mark Martin's Fishing Vacation School or setting up a shanty for your own Michigan ice fishing adventure: a winter fishery full of world-class walleye awaits on the frozen Saginaw Bay of Lake Huron!
Zehnder's Snowfest
Location: Zehnder's of Frankenmuth | 730 S Main Stret - Frankenmuth, MI
Phone: (855) 359-8900
When: Annually in January
Zehnder's Snowfest has been host to one of the top snow sculpting events in North America for the past 28 years. Visitors have enjoyed larger-than-life snow sculptures and beautifully detailed ice carvings each year. In addition, Zehnder's Snowfest has entertainment for the entire family in the warming tent, a fireworks display, petting zoo and children's activities.