Travel Planner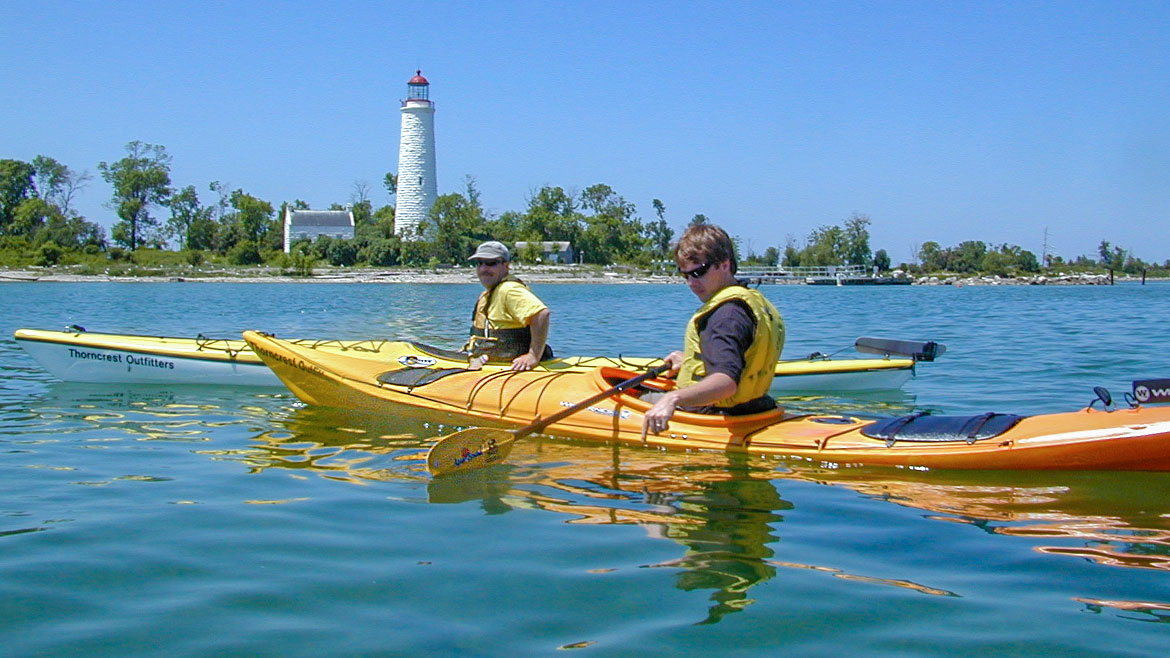 "Lighthouse Kayak Trip"
Episode #1511 Travel planner
Lighthouses standing majestically on a shoreline or an island conjure up images of romance and adventure. This trip will take us to 8 different lighthouses all located on Lake Huron.
Aerial Footage by Video Support Services and Aaron Szimanski DOP/Cameraman
The Bruce Coast Lighthouse Tour
Stretching from Point Clark in the south to Tobermory in the north, the Bruce Coast Lighthouse Tour features 15 distinctive lighthouse and marine heritage sites along the shores of Lake Huron and Georgian Bay for you to explore. Plan to spend a week (or more) and tour the scenic communities surrounding each site. Climb to the top, take a tour boat ride, spot the Phantom Piper, experience a world famous sunset, paint or photograph, learn the history of marine navigation and view shipwrecks.
Suggested tour route: Begin your tour at the Point Clark Lighthouse and meander along the Lake Huron shoreline (2-3 days). After touring the Tobermory sites, head back down the Peninsula along the Georgian Bay side and end your tour with the Cape Croker Light (2-3 days).
Tour Notes
The tour is self-guided.
Some sites do provide interpretation and guide service seasonally.
The distance from Point Clark to Tobermory is approximately 210 km.
Watch the weather.
Visits to some sites are weather dependent.
Admission fees vary for each location.
National Park fees apply for Flowerpot Island.
For all island locations, tour boat fees apply.
Wear appropriate footwear for sites that are open for climbing.
Some offer hiking trails, too.
Use this web site to book accommodations and plan your entire trip!
Planning to climb to the top of a lighthouse?
Wear comfortable and sturdy footwear...most of the stairways have narrow steps and sure footing is a must.
Bring your camera for pictures of the view and for the wildlife and plant life on Flower Pot Island and at Cabot Head.
Visit a lighthouse and experience the magic!
Related Links
Near Tawas City, the Corsair Ski Trails are nestled in the beautiful Silver Valley area, surrounded by the 120,000 acre Huron National Forest. The Corsair system is one of the largest groomed trail networks in Michigan. The 56 kilometers of interconnecting trails cross forest and meadows, hills and valleys. They take you through sunny open vistas, into hushed stands of sweet-smelling fir and towering hardwoods, and along the edge of winding ice-locked streams. Corsair Trails is the site of the Silver Creek Challenge, a citizen race held the last Saturday of each January. The Corsair Trail Council operates and maintains the Corsair Skiing and Hiking Trail and the Highbanks Trails (both are located in the Huron National Forest).