Travel Planner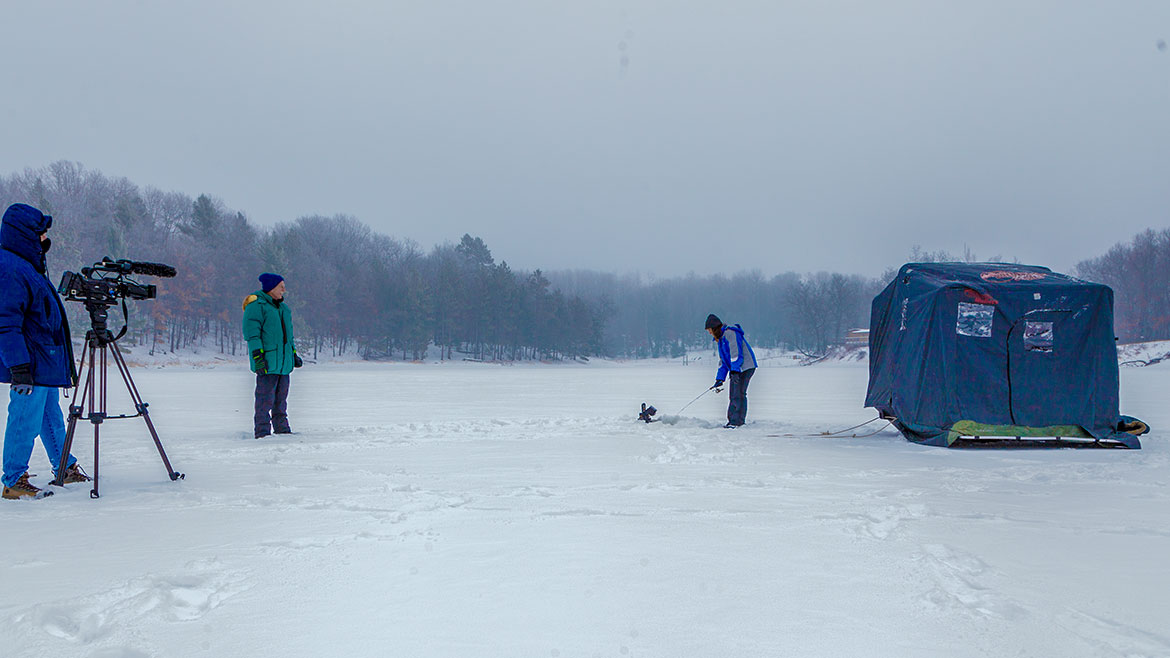 "It's Snow Time"
Episode #1114 Travel planner
No better place to start winter than in the heart of Michigan. There is lots of snow for some great cross country skiing up and down the incredible hills of the Ogemaw County Pathways and what would a winter trip be without some ice fishing.
Snowmobiling
Location: Trails throughout Ogemaw County
Whatever your preference for outdoor activities in the wintertime, come to Ogemaw County and enjoy the best that nature has to offer. Snowmobilers will find 95 miles of some of the finest groomed trails in Michigan. Easy access to snowmobile trails is one of the many pluses you will find in Ogemaw County. Check with your hotel for the easiest route to any of the trails in the system. Current snow and ski conditions reports are available 24 hours a day at (800) 755-9091 during the winter season.
Geneva Artisan Breads & Bistro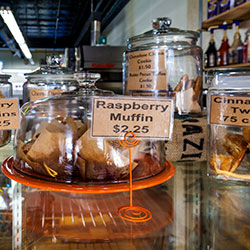 Permanently Closed
Location: 221 West Houghton Avenue - West Branch, MI
Located in the heart of Downtown West Branch is Geneva Artisan Breads & Bistro, a quaint eatery offering hometown ambiance with big city flavor. Geneva is owned and operated by area native Brian Trammel. The restaurants' casual concept focuses on serving customers fantastic food in a warm and inviting atmosphere.
Ice Fishing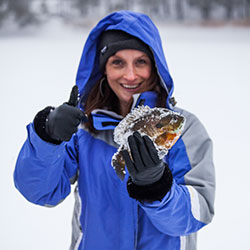 Location: Ogemaw County
With an ice auger and just a bit of luck, you will be catching your dinner in no time on the frozen lakes and rivers of Ogemaw County. If you love to fish, and the snow, and the crisp, fresh air, then ice fishing is another reason winter may be your favorite season. Depending on where you are, there are several active types of fish that school up and are easy to catch. The lakes are known for their bass, bullheads, pike, crappie, musky, panfish, perch, and walleye.
G's Pizzeria & Deli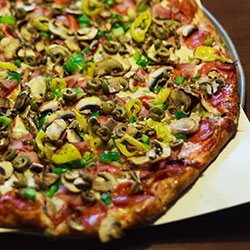 Location: 300 West Houghton Avenue - West Branch
Phone: (989) 345-3008
Hours: Mon-Thu 10am - 10pm | Fri-Sat 10am - 12am | Sun 11am - 10pm
Back in 1983, Arthur and Sharon Galea and their son Christopher, and his wife, Suzette, saw the tremendous potential in a pizza restaurant with a highly creative, eclectic menu. Acting on their idea, they opened G's Pizzeria & Deli in West Branch, Michigan, which is located in the beautiful northern region of the state's Lower Peninsula. Focusing on the creation of delicious, "out-of-this-world" toppings and outstanding dine-in, carryout, and delivery service, the Galea's mouth-watering pizzas were an immediate hit with local residents, as well as the many people who visit the area for its superb fishing, skiing, hiking, and other outdoor activities.
Rifle River Recreation Area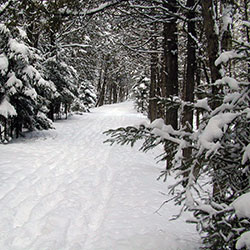 Location: 2550 E Rose City Road - Lupton, MI 48635
Phone: (989) 473-2258
The Rifle River Recreation Area covers over 4,000 acres in Ogemaw County. The park offers 159 campsites, has several hiking trails and several lakes in its boundaries. Also in the watershed are two state forest campgrounds. The Rifle River campground provides 40 campsites and is located on both sides of the Rifle River. Hardwood Lake State Forest Campground has 22 campsites available. Public canoe access to the Rifle River is fairly good. Access sites are located in the Rifle River Recreation Area, the state forest campground, near Skidway Lake, Moffatt Bridge, and at Omer. In addition, there is a partially developed access site near the confluence of Klacking Creek with the Rifle.
Wine Tasting
The Silver Lining Boutique & Wine Tasting Room
Location: 224 West Houghton Avenue - West Branch
Phone: (989) 345-5226
Hours: Mon-Sat 10am - 5pm
The Silver Lining is an exquisite boutique and wine tasting room located in a lovely historic building in the heart of downtown Victorian West Branch, Michigan. The building dates to 1899 and has continually operated as a retail establishment. The Modern Craft Winery Tasting Room located inside of The Silver Lining features grape, fruit, mead, varietal, speciality & ice wines! Blackberry Satin, Red Haven Peach, Cherry Pin, Grapefruit Blush and more! Choose from 28 varieties of Michigan wine. Samples are complimentary! Stylish 11 oz wine glasses with the Modern Craft Winery logo are available for $5 each.
Sledding @ Irons Park
Irons Park
Location: Valley Street & Shrigley Street - West Branch
Irons Park is a Municipal Park located on the West Branch of the Rifle River just south of Houghton Avenue on South Valley & Shrigley Streets. Amenities include: "Fort Austin" - a modern playscape, reservable shelters for picnics or weddings, bathroom facilities, tennis & basketball courts. The Rivertrail also runs throughout the park and connects to downtown Victorian West Branch.
Cross Country Skiing
Ogemaw Hills Pathway
Location: Clear Lake Road & Fairview Road
Ogemaw Hills Pathway is located in the hills north of West Branch at the comer of Fairview and Clear Lake Roads. The trails wind through approximately 15 miles of the AuSable State Forest providing groomed cross country trails for all skill levels. Because of its location skiers can usually count on 6 to 10 more inches of snow on the trails than in the lower areas around West Branch and Rose City due to the elevation difference.
Snow Country Poll
We have had a wonderful time in this winter wonderland – snowshoeing, snowmobiling, ice fishing and cross country skiing. What is your favorite activity? Breaking trail on the fresh fallen snow with your snowshoes? A thrilling ride on the trails on your favorite snowmobile? A day in a warm, cozy ice fishing shack catching your dinner? Or, strapping on your skis and gliding through the enchanted winter woods? Let us know what your favorite winter activity is in Snow Country. Whatever you enjoy, be sure to make a great getaway to the crisp and sparkling winter sports land of Ogemaw County.